ISCARS DASH Touring Set to Race at Hickory Motor Speedway
ISCARS DASH Touring Set to Race at Hickory Motor Speedway
ISCARS Public Relations
June 18, 2007

Floyd Weaver Memorial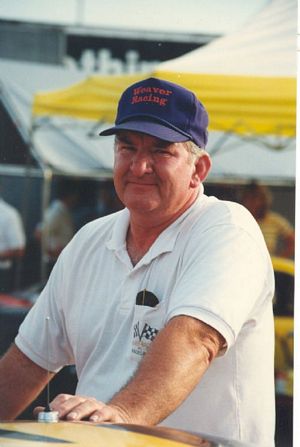 Series to honor Floyd Weaver
DAYTONA BEACH, FL - The International Sport Compact Auto Racing Series (ISCARS) DASH Touring teams look to Hickory Motor Speedway for the second race of the season on Saturday, June 30, 2007.
It has been a long break since the season opener at Orange County Speedway in April. The series was scheduled for Florence Motor Speedway on June 2nd, but the event was cancelled due to tropical storm Barry.
All eyes are now set on the Newton, NC track as the series hopes for clear weather. This time, however, more than racing will be on the minds of the DASH Touring teams. The race is being held in honor of Floyd Weaver, longtime participant of the series, who passed away in April.
Floyd Weaver was first a driver, having competed in the early days of the series. Then his interest turned to engine builder and manager for his son, Scott Weaver. Floyd is dearly missed by his immediate family and also his extended family, the DASH Series.
Scott hopes to return to action at Hickory, although he says it will be very difficult going on without his dad by his side. Getting back in the seat and into action is exactly what he feels his dad would have him do.
The Weavers are from nearby Shelby, NC and are among several of the ISCARS DASH Touring teams who view Hickory Motor Speedway as their home track.
Danny Bagwell, of Cordova, Alabama, is the most recent winner at Hickory, taking the checkered flag in the October event. 2006 ISCARS DASH Touring Champion, Eric Wilson hopes to make his season debut at his home track. Wilson is now working for Michael Waltrip's Nextel Cup operation.
Johnny Chapman, winner of the last two DASH events, is scheduled to be the spotter for Dennis Setzer at the NASCAR Craftsman Truck event in Memphis. With the event rescheduled for later in the evening, it appears that Chapman will miss the DASH race at Hickory. Filling in for Chapman will be Destry Gardner, who happens to be car owner Mickey York's son-in-law.
The ISCARS DASH Touring Floyd Weaver Memorial "150" will highlight an evening that also includes the USAC Ford Focus Midgets and the Southeastern Super Mini Cup series. The USAC cars will run two 25 lap feature events and the Mini Cups are slated for a 50 lap shootout on the famed short track known as the, "Birthplace of NASCAR Stars."
The entire event will be covered on ISCARS' own weekly television show, ISCARS Wide Open, seen nationally on nine cable networks and also available on the web by logging onto autochannel.com.
Connect with The Crittenden Automotive Library