Politicking with County vehicle!
Politicking with County vehicle!
Gus Philpott
Woodstock Advocate
July 23, 2012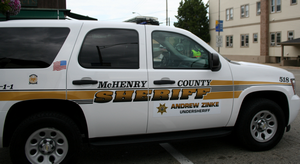 Courtesy: McHenry County Blog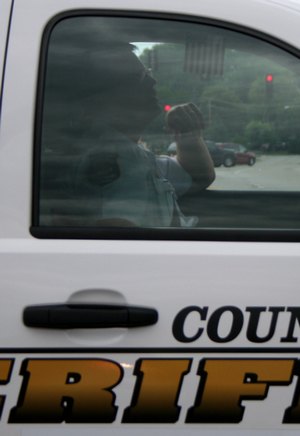 Courtesy: McHenry County Blog
Take a look at this picture. Feel your blood pressure going up?
This is an outrageous, flagrant, mis-use of county property for political purposes. When is somebody going to put a stop to it?
There are no vehicles of the McHenry County Sheriff's Department that carry the seven-point star on a magnetic sticker with the word "Undersheriff" and name "Andrew Zinke" in the course of regular use and patrol.
That's not even the County squad car that is assigned to Zinke. Is it Sgt. Steve Schmitt's assigned vehicle? Why was it in the parade? Of course, it's not like Schmitt could refuse an order from Zinke to permit the use of his squad car in the Fiesta Days parade.
Q. Who was driving this vehicle? Zinke? Or a deputy? Sgt. Schmitt? Somebody else?
A. Sure looks like Zinke behind the wheel, in uniform and, most likely, armed.
If the Sheriff's Department wants to pay a deputy to drive his squad car on-duty in the Fiesta Days parade as a promotion of the work of the Sheriff's Department on behalf of all County residents, fine.
If a County vehicle is used in a parade for political persons, then somebody needs to go to jail.
Connect with The Crittenden Automotive Library