FOR IMMEDIATE RELEASE:
Baer Brakes Joins PSCA As Contingency Sponsor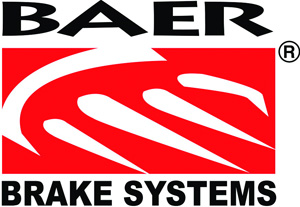 Contact:
Brandon W. Mudd
PR@HighSideMedia.com
636-219-9676

LAS VEGAS --
Baer Brakes, for 43 years one of the top brake manufacturers in racing, has partnered with the Pacific Street Car Association as a contingency sponsor. The affiliation begins with this weekend's MagnaFuel Las Vegas Nationals at The Strip at Las Vegas Motor Speedway and includes the Street Car Super Nationals in November.
Baer Brakes, based in Phoenix, will provide contingency awards to participating drivers in all heads-up and bracket/index classes running at PSCA events. For winning racers in the heads-up classes utilizing Baer Brakes' S4 calipers and sporting the company's decal will earn $300 with the runner-up taking home an extra $150. Index/Bracket class winners will earn $150 with the runner up winning $50.
"Baer is very excited to be a contingency sponsor for all PSCA heads up and all bracket/index classes," said Baer Brakes Sales and Tech Manager Bill Koppinger. "We have been in the pro-touring, road-racing, and off-road markets for some time. Now it's time to showcase our new products with PSCA, the premier west coast drag association, and help its racers get their high horsepower cars to slow down safely once they cross the finish line."
"It's a point of price for the PSCA to partner with the best manufacturers in racing and Baer Brakes is another great marketing partner we can add to that list," PSCA President Mel Roth said. "When organizations like Baer come onboard to not only make our sport safer, but to add monetary incentive, it makes PSCA more attractive to our fans. And at the end of the day, we're here to entertain the best fans in racing."
For more information on Baer Brakes, visit them on the Web at Baer.com, their official page on Facebook, and their Twitter page at Twitter.com/BaerInc.
The next PSCA event, the MagnaFuel Las Vegas Nationals, is scheduled for this weekend at The Strip at Las Vegas Motor Speedway. For information on this and other LVMS events, visit LVMS.com or go to their official page on Facebook at Facebook.com/TheStripAtLVMS.
Fans of the Pacific Street Car Association can find updates and photos of PSCA racers and events by checking out PSCARacing.com, Twitter.com/PSCARacing, and Facebook.com/PSCARacing. Videos of PSCA drag racing action can be found at YouTube.com/PSCARacing.
Racers can visit the PSCA's official page on
Facebook
to find the 2012 class rules.
Get PSCA Stuff:
Represent the Pacific Street Car Association and West Coast drag racing by visiting our online store! The official PSCA store has everything for fans and racers of all ages, including hats, shirts, DVDs, and more at huge discounts. Click
HERE
to start shopping!
-PSCA-
About the Pacific Street Car Association:
Entering into its 13
th
season, the Pacific Street Car Association, based in Las Vegas, has been a staple of West Coast drag racing since its inception. With seven heads-up classes, four bracket classes, and three index classes, the PSCA provides some of the best racing in the country for both fans and racers. The PSCA season is capped off by its Street Car Super Nationals at The Strip at Las Vegas Motor Speedway, now in its eighth year.
About HighSide Media
Founded in 2007, HighSide Media has represented some of the top drivers, teams, facilities, sponsors, and sanctions in American motorsports. HighSide Media provides public and media relations for racers at every level with tailor-made programs for every budget. Pass YOUR Competition on the HighSide.