FOR IMMEDIATE RELEASE:
PSCA Top Comp Returns at Next Event Thanks to Lucas Oil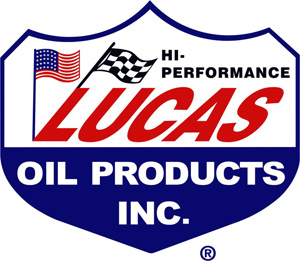 Contact:
Brandon W. Mudd
PR@HighSideMedia.com
636-219-9676

LAS VEGAS --
The Pacific Street Car Association announced today the Top Comp bracket class is returning to competition starting with the MagnaFuel Las Vegas Nationals April 27-29. The class, sponsored by Lucas Oil, is intended for NHRA-approved cars that run sub 8.60 ETs.
The Lucas Oil Top Comp class will be featured in four races:
April 27-29: Magna Fuel Las Vegas Nationals, The Strip at Las Vegas Motor Speedway
Sept. 7-9: The Slick Mist Drags, LVMS
Oct. 5-7: West Coast Nationals, LVMS
Fourth Date: TBA
There is also a guaranteed purse with $1,500 going to the winner, $750 to the runner-up, $400 to semi-finalists, and $200 to quarter-finalists.
"Lucas Oil has partnered with Mel at the PSCA to bring back the Top Comp class to allow some of our high horse powered dragsters and door cars that could only race bracket one due to electronics used on the race cars," said Lucas Oil Products Director of Motorsports Tom Bogner. "I feel this is a great class as our fans want to see fast cars and with the cars having to run a 8.60 to get into the field every car will be fast and even if using a throttle stop the vehicle will not be on it very long so the fans will be entertained.
"I like the fact as well that if you fail to qualify for the field you can run Bracket 1 so is our racers have the potential for 2 classes and lots of seat time."
"We're very thankful that Lucas Oil has stepped up to partner with us to add yet another great class to our program," said PSCA President Mel Roth. "The entire Lucas Oil family of products have provided results for both our racers and our fans and we're proud to represent them at our events."
In addition to the Top Comp class, Lucas Oil, through their Slick Mist brand, is also sponsoring a car show at each event. "Lucas Oil has also been able to promote our Slick Mist line of cleaning products via the Slick Mist Car show series," Bogner said. "I remember the days of packed stands at Super Chevy at Pomona and the excitement of both racing and walking around and seeing the many cars at the car show section. We have been getting some really awesome cars up to Las Vegas for car show yet would really like to see this program grow."
The next PSCA event, the MagnaFuel Las Vegas Nationals, is scheduled for April 27-29 at The Strip at Las Vegas Motor Speedway. For information on this and other LVMS events, visit LVMS.com or go to their official page on Facebook at Facebook.com/TheStripAtLVMS.
Fans of the Pacific Street Car Association can find updates and photos of PSCA racers and events by checking out PSCARacing.com, Twitter.com/PSCARacing, and Facebook.com/PSCARacing. Videos of PSCA drag racing action can be found at YouTube.com/PSCARacing.
Racers can visit the PSCA's official page on
Facebook
to find the 2012 class rules.
Get PSCA Stuff:
Represent the Pacific Street Car Association and West Coast drag racing by visiting our online store! The official PSCA store has everything for fans and racers of all ages, including hats, shirts, DVDs, and more at huge discounts. Click
HERE
to start shopping!
-PSCA-
About the Pacific Street Car Association:
Entering into its 13
th
season, the Pacific Street Car Association, based in Las Vegas, has been a staple of West Coast drag racing since its inception. With seven heads-up classes, four bracket classes, and three index classes, the PSCA provides some of the best racing in the country for both fans and racers. The PSCA season is capped off by its Street Car Super Nationals at The Strip at Las Vegas Motor Speedway, now in its eighth year.
About HighSide Media
Founded in 2007, HighSide Media has represented some of the top drivers, teams, facilities, sponsors, and sanctions in American motorsports. HighSide Media provides public and media relations for racers at every level with tailor-made programs for every budget. Pass YOUR Competition on the HighSide.