Game Review: Traffic Racer
Opinions expressed by Bill Crittenden are not official policies or positions of The Crittenden Automotive Library. You can read more about the Library's goals, mission, policies, and operations on the About Us page.
Topics: Traffic Racer
Game Review: Traffic Racer
Bill Crittenden
May 8, 2015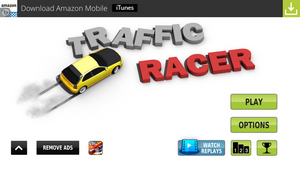 Home Screen featuring modified Honda Civic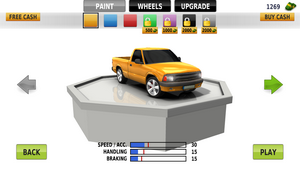 Your first car: Chevrolet S-10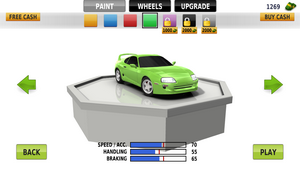 My Toyota Supra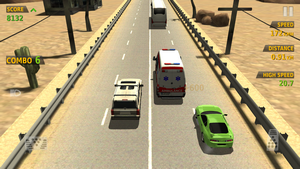 My Toyota Supra in action.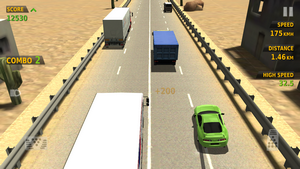 My Toyota Supra in action.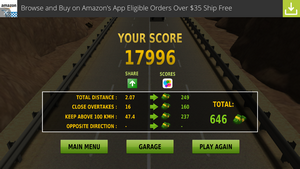 Score screen.
Price: Free (ad-supported)
Publisher: Soner Kara
I was Googling something for a patent and my iPhone's usually annoying tendency to suggest apps came up with the oddly named Traffic Racer.
Curious, I actually clicked over to the App Store, and found over 500 ratings with a total score of about four and a third stars. The second review summed it up really well: "addictingly smooth."
I normally despise games that make you move your phone to steer, but this one not only works so much better than any other motion game I've tried, but it has an oddly soothing, calming motion to it. It's no Forza or Gran Turismo, but a great way to kill some time in a calming way in a waiting room. You'll be surprised at how quickly time passes and how the end of your wait can be really kind of annoying - you won't want to be interrupted.
A cool part of the game is the unofficial real cars. No names, no badges, but no mistaking exactly what you're driving. You start with a fairly slow Chevrolet S-10 pickup truck and can quickly accumulate cash to buy upgrades and new cars. Two versions of Nissan Skyline, a classic BMW 3-Series, all the way up to an Aston Martin are available. I've got a lime green Toyota Supra.
The game is ad supported, so you can supplement your game cash with watching ad videos. There are a few in-game purchases available for real money, notably a game cash doubler and a Ferrari that isn't available to buy with in-game cash.
There are several modes of game play, most intriguing a police chase mode that I haven't worked my way up to yet.
Of course, it's a bit basic. The roads don't curve and there aren't multiple camera views. Of course comparing the game to a full console racing game like Gran Turismo or Forza is silly, this is squarely in the category of the kind fun little time-killing games you really shouldn't take seriously. Think of it as Frogger with a Supra. And you can't beat the price, so it's definitely worth a try. The game is still being updated, so the more that play the more features that might get added.
Thanks to built-in Everyplay functionality you can save, share, and view other drivers' replays. Here are a few samples:
Toyota Supra in the Suburbs, 0:51 - 10.1MB
Toyota Supra in the Suburbs, 2:08 - 25.1MB
Toyota Supra in the Suburbs, 2:27 - 28.7MB
Connect with The Crittenden Automotive Library