Lebanon's Auto Addiction Sparks Fight to Revive Phantom Railways
Lebanon's Auto Addiction Sparks Fight to Revive Phantom Railways
John Owens, VOA News
February 17, 2016 4:30PM


Download Lebanon's Traffic Congestion Sparks Calls to Revive Railway System in MP4 format - 64MB - 2:16

BEIRUT—In traffic-choked Lebanon, efforts to resurrect a grand relic from a bygone era are at the center of a debate about curbing the country's automobile addiction.

For decades, Lebanon's railways acted as the beating heart of a network that spanned three continents, fueling growth across the region.

Killed off by a fatal combination of the growing automobile industry and Lebanon's 15-year civil war, which ended in 1990, it has lain neglected and left to perish in plain sight.

Yet with attention turning to a congestion problem that threatens to reduce the country's economic powerhouse of Beirut to a crawl, there are growing calls to put long-defunct lines back into use, with or without the government's help.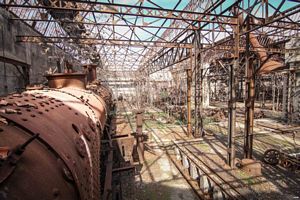 Rayak train station, in Lebanon's Bekaa region, was built in 1891 and played a major role in developing the area. (Photo - J. Owens/VOA)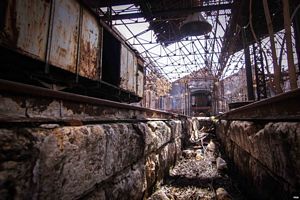 In its prime, Rayak was one of the most important stations in a rail network that spanned three continents. (Photo - J. Owens/VOA)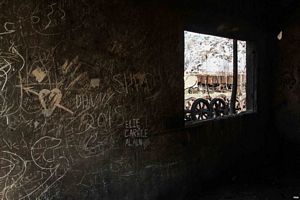 Though sometimes guarded, many of the stations are visited by sightseers or locals who are curious about what lies within. (Photo - J. Owens/VOA)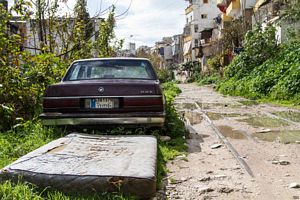 There are 408 km of tracks in Lebanon. Many, like these running through a Beirut neighborhood, are hiding in plain sight. (Photo - J. Owens/VOA)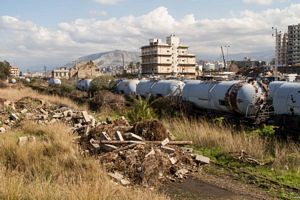 Tripoli train station, as a number of the other biggest stations left in Lebanon, is guarded by members of the country's Rail Authority. (Photo - J. Owens/VOA)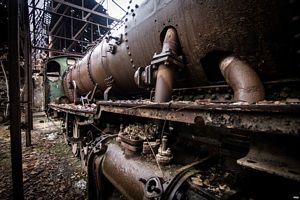 There are a number of rare trains housed in Lebanon's train stations. (Photo - J. Owens/VOA)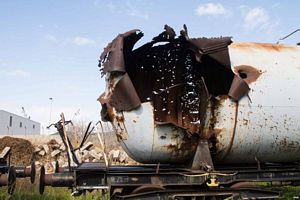 Weakened by the increased use of cars, the train lines in Lebanon were mainly killed off by the start of the Lebanese Civil War in 1975. (Photo - J. Owens/VOA)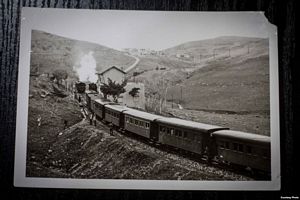 A photo from the archives of NGO TrainTrain.
Elias Maalouf is founder of TrainTrain, which campaigns for the restoration of train lines in Lebanon. (Photo - J. Owens/VOA)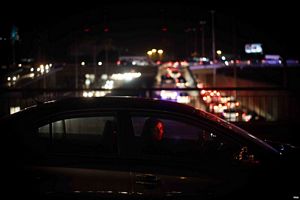 Congestion has reached a crisis point in Lebanon, especially around and within Beirut. Some see trains as the answer. (Photo - J. Owens/VOA)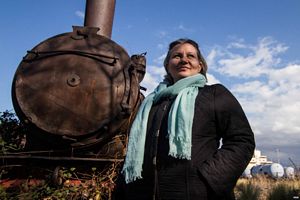 Maya Alameddine, a photojournalist who lives in Lebanon's second-largest city of Tripoli. (Photo - J. Owens/VOA)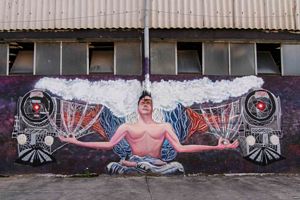 Graffiti is seen at the Rail Authority's Beirut headquarters in what used to be a train station. (Photo - J. Owens/VOA)
Paralyzed
"People are paralyzed in wars, but countries can be paralyzed too," Elias Maalouf, founder of NGO TrainTrain, told VOA News. "We are in a paralyzed country and we've been in a paralyzed country for more than 30 or 40 years now."
His NGO has pushed to get the issue of public transport back on the agenda, with the revival of at least a portion of Lebanon's 408 kilometers of train tracks central to its efforts. He argues that re-establishing the rail system could also help Lebanon play a crucial role in the post-war reconstruction of Syria.
Maalouf criticized authorities for their approach to railways. He says an offer by his NGO to take responsibility for the restoration of a short stretch of train line along Lebanon's coast was rebuffed.
But with interest in TrainTrain rising, Maalouf asserts a civil society movement that flexed its muscles with mass protests in response to the country's recent trash crisis will not tolerate inaction for much longer.
"They can feel the energy of the civic society," he added. "The government can feel this and they know that something is happening."
Signs of progress?
A 2005 study by the Ministry of Environment estimated traffic is costing eight percent of the country's GDP, an estimate made well before the Lebanon's population of around four million shot up with the arrival of more than a million Syrian refugees.
Lost among Lebanon's many afflictions, corruption, political stalemate, regional interference or the impact of war in neighboring Syria, congestion has not registered highly on the government's agenda. But according to World Bank transport expert Ziad Nakat, who is overseeing plans to create a bus rapid transit system for Beirut and the coast, this is changing.
"It took some time to create awareness about public transport and a lot of decision-makers were skeptical," he said, "but the urgency to find solutions has created a momentum around the agenda."
A European Investment Bank-backed study is looking into the prospects for the stretch of line heading north from Beirut to Tripoli, Lebanon's second-largest city. It was welcomed by Lebanon Rail Authority chief Ziad Nasr, who said the problem of congestion has "to be tackled now".
But Nasr says the international community needs to step in, especially in light of the strain on the country's infrastructure from its role of hosting refugees.
"There should be some kind of commitment from the [international] funding agencies towards Lebanon, because Lebanon is carrying a lot of the burden," he told VOA.
Priceless
Bringing train stations back to life will carry a considerable price tag, but for some the value of such a network stretches well beyond GDP measures.
Photojournalist Maya Alameddine lives in Tripoli, the Sunni-majority city often considered neglected by the state. For her, an intra-city train network represents mobility, opportunity and the possibility of overcoming boundaries.
It is a powerful concept in a country whose constitution recognizes 18 different religious groups, and whose political present is all-too-often characterized by division.
"It will be easier for people to interact from all societies, sects, all regions, all levels of society - they will be reunited," she said.
It is this sense of unity that Arpi Mangassarian, whose father worked at the Rayak train station in the Bekaa region, recalls fondly. Now a sprawling graveyard of rusting locomotives and overgrown workshops, Rayak was once a bustling hub for travel across the region that spawned a town after its completion in 1891.
Eyes glistening at the memory of riding the train along the eucalyptus-lined tracks as a teenager, Mangassarian recalled the profound impact of these journeys on her outlook and offered support for TrainTrain's efforts.
"It gave you a sense of freedom, and you had all kinds of people sitting together in that carriage," she explained. "There was no feeling of having a frontier. People connected, and we were like a big family, even if just for those few hours. To lose that has been a loss for Lebanon and its people."
Connect with The Crittenden Automotive Library