The 2016 Chevrolet Chevelle Hoax
The 2016 Chevrolet Chevelle Hoax
Bill Crittenden
February 28, 2016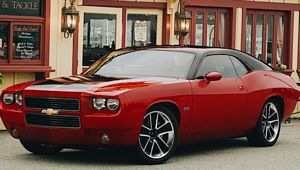 Does anyone remotely believe this one?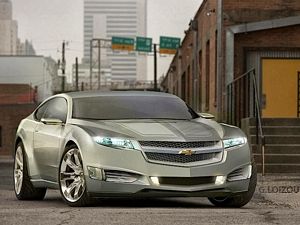 Official renders aren't going to be signed by artists. C'mon, guys.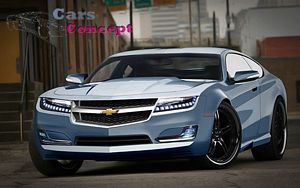 This one's fairly realistic, though.
For the last couple of days my feeds have been filled with rumors of an all-new 2016 Chevrolet Chevelle. I read some headlines, mentioned it to my wife, but when I sat down to actually read the article and do some research on the new car, it was quickly seen to be a cheap hoax.
Why the hell would someone do such a thing on a day other than April Fool's? Page views, links, and clicks, all of which translate to money. There's a reason headlines have gotten really vague and tempting, such as "you won't believe what she did..." The industry calls it clickbait, and it often works.
Why the hell would I write about it? In hopes that people Googling "2016 Chevrolet Chevelle" will find this and get the message that it's a hoax.
I've seen one other article pointing this out, going through the myriad reasons why it's obviously a hoax, for example the fact that a car introduced later this year would be a 2017 instead of a 2016, but let's start with the obvious: none of the information on a new Chevelle appears anywhere in any official Chevrolet source.
The "car" generated a lot of controversy and comments, largely because the specs were pretty vague and varied by the source. Many of them had the base engine as a 2.0L turbo, some sources had the vehicle listed as front wheel drive, and there were some good and some really bad design renders flying around.
So when the headline I read had it as basically a coupe version of the Malibu, V6 and front wheel drive, my wife commented that it seemed a lot like the 2004-2006 Pontiac GTO. I started to point out the huge mechanical differences, but her point was simple and correct: when you give a car a historic name, people have certain expectations. The GTO was true to the performance-first heart of the original car, especially when they responded to slow sales with ram air and more power. But people in the 2000's expected a "retro" car with classic styling, some even saying that they expected the stacked headlights of the 1965-1967 models.
The original Chevelle wasn't designed to be a muscle car beast. It was a mid-sized economy car that happened to be the lightest vehicle a 454 cubic inch engine could fit into. Power-to-weight ratio made the SS a quick car in a straight line, but most Chevelles were basic family cars.
If Chevrolet were to adhere to the history of the original name, it could very well be a stripped-down Malibu coupe that happens to have one uncommon variant with a fire-breathing beast of an engine under the hood, delivering awesome power-to-weight ratio from the otherwise simple little car.
But then it wouldn't be what most people expect from a car named Chevelle, fondly remembered mostly for an SS454 with racing stripes rumbling by at the cruise night or lifting the front wheels off the track at the starting line of a drag strip.
Perhaps GM learned the difference between historically accurate naming and playing to expectation by not giving its curvy new turbocharged Buick the Grand National name. With full-size V8 rear drive cars out of the market we may never see a new Chevelle.
So the next time someone says that there's going to be a new Chevelle, go to Chevrolet.com, because such big news will be splashed across their News and Press Release sections in big bold print. Reliable media sources like Road & Track and TorqueNews will carry the news, not just the backwaters of the internet.
Update: between writing this article and being able to post it, I've discovered that today's new fake car is the 2017 El Camino.
Connect with The Crittenden Automotive Library