Bryan Herta Autosport Confirms Two-Car Hyundai TCR Team For SRO California 8 Hours Race on Oct. 26-28
Bryan Herta Autosport Confirms Two-Car Hyundai TCR Team For SRO California 8 Hours Race on Oct. 26-28
Tom Blattler, Bryan Herta Autosport
18 October 2018

For Immediate Release


2019 Bryan Herta Autosport will enter two Hyundai i30 N TCR cars in the upcoming Intercontinental GT Challenge California 8-Hours at Laguna Seca Raceway
Hyundai i30 N TCR cars have had a very successful inaugural 2018 season under Herta development
Father-son – Bryan and Colton – to drive together in 8 Hour event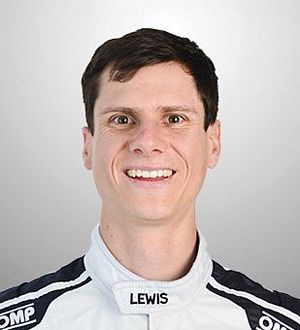 Michael Lewis 2017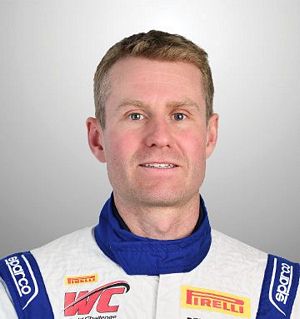 Mark Wilkins 2017
Bryan Herta
Colton Herta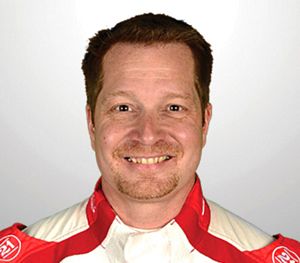 George Kurtz
Lewis leads Wilkins, Round 9 Utah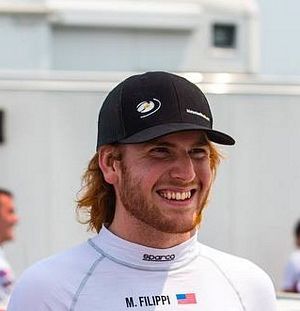 Mason Filippi TCR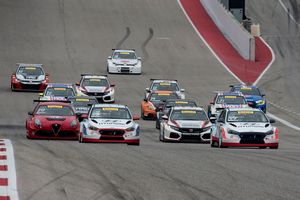 Round 2 TCR Start at COTA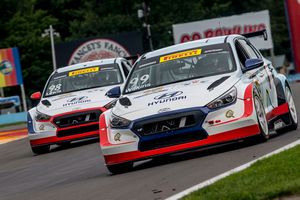 Wilkins & Lewis at the Glen 2018
SALINAS, Calif. (Oct. 18, 2018)
- Bryan Herta Autosport with Curb-Agajanian, a seven-time TCR race winner this year, is set to enter a pair of Hyundai i30 N TCR racers in the SRO Intercontinental GT Challenge California 8-Hours at WeatherTech Raceway Laguna Seca set for October 26-28.
Bryan Herta Autosport, which won this year's Pirelli World Challenge TCR teams' championship, will feature full-season TCR drivers Mark Wilkins and Michael Lewis being joined by TCR rising star Mason Filippi competing in the No. 99 BHA Hyundai i30 N TCR entry. In addition, the father and son team of Bryan and Colton Herta, 2018 Indy Lights runner-up, will be joined by 2017 PWC GTSA champion, George Kurtz, in the No. 98 BHA Hyundai i30 N TCR entry.
Herta had been evaluating an entry into the Intercontinental GT Challenge California (IGTC) finale for considerable time.
"This is something we wanted to do since we heard about the race last spring," Herta said. "Originally we had planned to run two drivers, Colton and I in one car and Mark Wilkins and Michael Lewis in the other", stated Herta. "But we learned more recently that we would need to add a Bronze rated driver to the lineup for each car. Luckily, we were able to convince George Kurtz and Mason Filippi to join the team for this event, and I really think with their combined experience we are an even stronger lineup now."
This marks the second time that the Herta family has competed together, dating back to the 25 Hours of Thunderhill in 2016. And Herta said he looks forward to his return to competition.
"Colton and I really had a blast the last time we raced together," he said. "And to get to work alongside Mark and Michael, who have done such a great job for us this season in the Pirelli World Challenge, this should be a lot of fun. We will get to put the Hyundai i30N through its paces in a new format for us, endurance racing, with pit stops and driver changes and all that goes along with an eight-hour event."
Hyundai Motor America
Hyundai Motor America is focused on delivering an outstanding customer experience grounded in design leadership, engineering excellence and exceptional value in every vehicle we sell. Hyundai's technology-rich product lineup of cars, SUVs and alternative-powered electric and fuel cell vehicles is backed by Hyundai Assurance—our promise to deliver peace of mind to our customers. Hyundai vehicles are sold and serviced through more than 830 dealerships nationwide with the majority sold in the U.S. built at U.S. manufacturing facilities, including Hyundai Motor Manufacturing Alabama. Hyundai Motor America is headquartered in Fountain Valley, California, and is a subsidiary of Hyundai Motor Company of Korea.
Please visit our media website at www.HyundaiNews.com

Hyundai Motor America on Twitter | YouTube | Facebook | Instagram

###
Contact
Derek Joyce
(714) 594-1728
djoyce@hmausa.com
Tom Blattler
(317)525-5692
tomblattler@earthlink.net
Connect with The Crittenden Automotive Library