ISCARS SIGNS MUSIC ARTISTS ORANGE AVENUE TO PROMOTIONAL CONTRACT
ISCARS SIGNS MUSIC ARTISTS ORANGE AVENUE TO PROMOTIONAL CONTRACT
ISCARS PR
July 7, 2011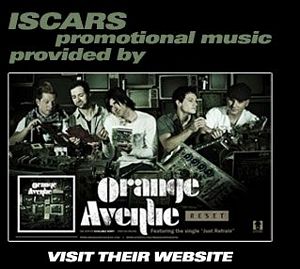 Winner of both ACE Races, Danny Bagwell along with Danielle Thorne
DAYTONA BEACH, FL - Int'l Sport Compact Auto Racing Series (ISCARS) DASH Touring, Sanctioned by the American Speed Association (ASA) has reached an agreement with Lovelamp Records and Orange Avenue to use their original music in promotional videos that will also include ISCARS Wide Open TV Productions.
Music has long been a valued partner to auto racing. Orange Avenue's music provides an exciting backdrop that will enhance the entertainment aspect of ISCARS' racing footage.
Daytona Beach has been a launching point for several talents in the music industry, perhaps most notably the Allman Brothers.
"I first experienced Orange Avenue at a local venue, several years ago," says Randy Claypoole, President/CEO of ISCARS. "I have watched their popularity sprout from humble beginnings to regular performances at Jimmy Buffet's Margaritaville in Orlando and a tour that has taken them to other hot spots around the country. We are excited to watch them continue to expand their horizons and hope that our co-promotion will introduce their music to a broader audience."
ISCARS and Romesburg Media Group are currently in production for an upcoming edition of ISCARS Wide Open TV that will showcase the racing series in High Definition. ISCARS Wide Open will appear in syndication throughout the country sometime in August. Tracks from Orange Avenue's current project "Reset" will be featured in the television show.
MTV Buzzworthy calls Orange Avenue's RESET EP "EXCELLENT"! "While their music has the energy of punk, it has the sheen of the best radio pop, calling to mind the likes of Goo Goo Dolls and Matchbox Twenty."
"We are excited that ISCARS has selected Orange Avenue's music to use in their promotional videos," says Mike Cathey, Executive Vice President of Love Lamp Records. "We appreciate ISCARS sharing our music with their fans and in the process we are eager to let our fans know about ISCARS style of auto racing."
Orange Avenue is prominently featured on ISCARS Official website located at www.iscarsonline.com. Orange Avenue also features the ISCARS logo on their website located at www.orangeavenuemusic.com along with a link to ISCARS' website. Fans can listen to Orange Avenue's music and enjoy their music videos by visiting their website.
Connect with The Crittenden Automotive Library