Random Lugnuts: Roger Penske and Loyalty

Topics: Roger Penske, Random Lugnuts
What is Random Lugnuts? It's random bits of stock car racing commentary written on an irregular basis by an irregular racing fan. The name is a reference to the lugnuts that go flying off a car during a pit stop: you never know where they are going to go, what they're going to do when they get there, they can be annoying, they're often useless after a race, and every once in a while someone gets hit and they don't know exactly where it came from.
Opinions expressed by Bill Crittenden are not official policies or positions of The Crittenden Automotive Library. You can read more about the Library's goals, mission, policies, and operations on the About Us page.
Random Lugnuts: Roger Penske and Loyalty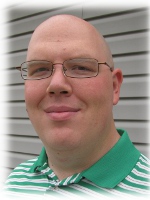 Bill Crittenden/The Crittenden Automotive Library
February 20, 2012

I've been interested in Roger Penske's career for, sadly as it makes me feel old to say this, decades now. I was a fan of Roger and anyone who drove for him: Rick Mears, Emerson Fittipaldi, and once he got back into stock car racing, Rusty Wallace. The first haircut that I can remember deciding for myself I asked to have it done like Roger Penske. I didn't know to tell the hairstylist where to part it, I just knew I wanted it to look like his, and my mom had to explain it to the hairstylist. That was, aside from a brief period in my early twenties when I looked like Cal Naughton Jr., how I did my hair until I no longer had enough hair in the front to comb it.

I respect loyalty to brands and people and Roger Penske has little of it. On the surface his loyalty seems to be to Victory Lane, to adding more cars to his collection of Indianapolis 500 winners and to adding to his trophy collection: aside from Rusty Wallace, Penske Racing has gone through more drivers and manufacturers than any major winning team out there. More than a few of them combined.

He's never shown a great concern with being the most popular team owner out there by hiring some rather disliked drivers over recent years. There was Kurt Busch, then Brad Keselowski. Popularity be damned, as long as they were winning. And Kurt Busch was winning, 4 Cup victories this year before four short syllables seemed to unravel it all, calling Dr. Jerry Punch a "motherfucker" while waiting for a postrace interview.

Decisions have a lot of behind-the-scenes reasons that never get credited or talked about in the major media outlets. A lot of that has to do with sponsorship, and if a team owner is given a choice between letting a driver or a sponsor go, a lot of owners will keep the sponsors' money coming and fire the driver. Did Roger Penske make a mistake? Probably not, he rarely makes mistakes.

While loyalty, like Dale Jr.'s loyalty to Chevrolet, is respectable and admired for a whole different reason, Roger Penske's loyalty to winning is respectable and admirable for a different reason. It's a form of racing purity. In a form of racing that places a high value on relationships and loyalty and friendship, here's a team that won't suffer losing for any of it. Roger Penske is like the Donald Trump of the racing world, an astute businessman who is unafraid to show anyone the door if they become dead weight on his company.

While I've gotten softer as I've grown older, becoming more of a fan of the Michael Waltrip style of racing than the Penske style, I am glad that Roger Penske is in the sport. Far too often racing series can fall into the trap of taking on the atmosphere of an exclusive buddies' club, and when relationships are valued above all else the quality of racing can suffer. In NASCAR, it's okay to have loyalty and friendship determine who's going to race together, and so long as whatever combination you come up with rises above the bar that Roger Penske's business purity approach to racing comes up with you've validated your appraoch to racing with friendship and loyalty. Considering Roger Penske has never won a Cup championship in over two decades of winning in the modern era of NASCAR, even with former champion Rusty Wallace for so many years and a lot of other driver/crew chief combinations, those who keep racing together with their friends (and sometimes relatives) should feel good about what they're doing.
Connect with The Crittenden Automotive Library