Random Lugnuts: The Busches are Back

Topics: Kurt Busch, Kyle Busch, Budweiser Shootout, Random Lugnuts
What is Random Lugnuts? It's random bits of stock car racing commentary written on an irregular basis by an irregular racing fan. The name is a reference to the lugnuts that go flying off a car during a pit stop: you never know where they are going to go, what they're going to do when they get there, they can be annoying, they're often useless after a race, and every once in a while someone gets hit and they don't know exactly where it came from.
Opinions expressed by Bill Crittenden are not official policies or positions of The Crittenden Automotive Library. You can read more about the Library's goals, mission, policies, and operations on the About Us page.
Random Lugnuts: The Busches are Back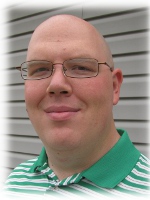 Bill Crittenden/The Crittenden Automotive Library
February 20, 2012

So Kurt Busch seemed to have derailed a hell of a comeback in his career by running his mouth, and how many times have we seen drivers do that in the past? It looked like his career was in freefall without a parachute when he signed up to drive the #51 for James Finch. He got a few more races added to his schedule for 2012 by agreeing to drive for his little brother.

But then he came to Daytona, and instead of dropping to the bottom, elevated Phoenix Racing to the top, helping secure the sponsorship of Tag Heuer, recording good practice times and running in the top 5 of the Budweiser Shootout before getting caught in another "Big One" at Daytona. He was a man on a mission, with something to prove, and I don't think he's done yet. He hasn't been known in his career for backing down or holding back, and I don't think he's going to start now.

Speaking of a Busch not holding back...

Kyle would pick up where Kurt left off that night. After his own devastating finish to 2011, being parked for 2 races and nearly losing a major Cup sponsor, Kyle came back with a new M&M's paint scheme on his car and put in a performance that will be talked about for years to come. The cars were sqirrely loose when touched on the rear in the corners, and Kyle had two epic saves, the first made even more cool by the shower of sparks the cars behind had to drive through in the night. The second of those saves had even bigger fireworks as Jeff Gordon, who caused the wreck trying to move Kyle out of the way in a turn, instead caused the second "Big One" of the night and ended up on his roof for the first time in his long career.

Jeff managed to take out a good number of top cars from the field, and for a time that seemed to include Kyle Busch, who needed to pit after getting bumped and sliding around. With limited cars to pass in a field that was far short of 43 to begin with and further thinned by two big wrecks, Kyle managed to get all the way up to second place on the last lap in the green-white-checkered and make a last second pass to beat out defending Champion Tony Stewart by a bumper.

We've yet to see the new attitude Kyle was supposed to bring to the track this year tested by conflict with another driver, but he's definitely not riding around the track avoiding the other drivers on the track!

At the beginning of the year I said that Kyle needed a sponsor that would embrace the tough driver image he deserves, and not a week later both Busches posed with their new Monster Energy Drink Nationwide Series car. If Monster has the money and the intention of someday becoming a Cup sponsor, then either Kurt Busch may have the financial backing to make his #51 team a long-term contender, or Kyle Busch may have a Get Out of Jail Free card when it comes to potentially losing the M&M's sponsorship.

2011 ended with the Busch haters gleefully wallowing in the headlines of Kurt being fired and Kyle being parked and having sponsor troubles. After the Bud Shootout, one of the broadcasters remarked that the crowd booed the Busches during the introduction but there was cheering in the stands after Kyle won the race. I seriously doubt, despite the performance he put on, that any of the true haters were moved enough to start respecting Kyle, but his drive certainly seemed to shut them up Saturday night. At least enough that his fans could be heard.

Even though it's become a traditional victory celebration for Kyle, perhaps sticking it to his haters a little in the process, after a race like he had any driver who did what he did that night should feel entitled to take a bow.
Connect with The Crittenden Automotive Library