Fresh Off Win NASCAR Next's Dylan Lupton Hungry For More
Fresh Off Win NASCAR Next's Dylan Lupton Hungry For More
Chris Knight
Knight Motorsports Management
September 13, 2014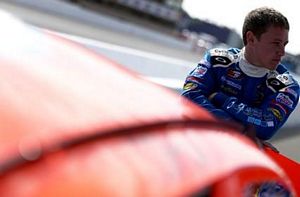 Dylan Lupton (@LuptonDylan), driver of the No. 9 Sunrise Ford / Go Pro / Lucas Oil Ford Fusion in the NASCAR K&N Pro Series West (NKNPSW) division for Sunrise Ford Racing.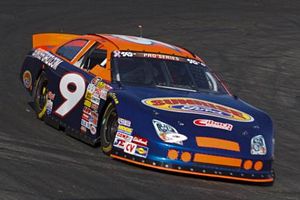 The No. 9 Sunrise Ford / Go Pro / Lucas Oil Ford Fusion driven by Dylan Lupton (@LuptonDylan) in the NASCAR K&N Pro Series West (NKNPSW) division for Sunrise Ford Racing.
TOOELE, Utah (September 13, 2014) - - NASCAR Next driver Dylan Lupton's (@LuptonDylan) hard work finally paid off in the NASCAR K&N Pro Series West.
For the second time in his young racing career, Lupton captured the checkered flag at Kern County (Calif.) Raceway Park two weeks ago. Furthermore, his dramatic second career victory also propelled him back into the championship fight, with three races remaining.
"The victory has just sunk in after a week to digest the race," said Lupton, who led just the final lap at Bakersfield. "We have been running so strong lately and I knew a win was coming, so I was happy to be able to win at Kern. It was an eventful race, but everything played out for us."
While the Wilton, California native would like to continue to embrace his recent triumph, it's back to business this weekend for Lupton and his Sunrise Ford Racing team. This weekend, the Bob Bruncati-owned team will turn left and right for the second time in 2014.
Saturday afternoon's EnergySolutions Utah Grand Prix presents an opportunity for Lupton to not only notch back-to-back victories, but also a chance to trim his championship deficit even more at Miller Motorsports Park.
"I feel natural driving on road courses coming from racing go karts," offered Lupton. "I have so much fun every time we get the chance to race at a road course so I am looking forward to heading to Miller. The biggest challenge about road course racing is saving tires, because they are long races for only one set of tires."
Conservation is something that Lupton is used to, especially at Miller Motorsports Park.
Last year at the 2.2-mile course, Lupton started fifth and rallied to one of his four top-five finishes of his first full season of K&N West competition with a strong third place effort. Fast forward to this weekend, Lupton is hoping for a duplicate performance.
"The last two road courses I've finished third," explained Lupton. "We've been strong on road courses with our No. 9 Sunrise Ford / Go Pro / Lucas Oil Ford Fusion, but as a driver you always want a little more. Miller Motorsports Park is a unique track, a place that tests your skills, but I like the challenges it presents. I think it will take a lap or two to get back into my rhythm there, but once I get comfortable, we'll be in attack mode."
A good reason that Lupton remains in attack mode this weekend stems from an impressive season, which carries 11 consecutive top-10 finishes is as many races. Seven of those finishes have occurred inside the top-five. Lupton's focus, desire and dedication has allowed his streak to continue, and he has no desire to let his guard down anytime soon.
"The top-fives and top-10s have been extremely good this year, however to win this championship, we need to continue to win," sounded Lupton. "Therefore, I am going to drive 100 percent and leave nothing on the table for these next few races and just hope all of our hard work pays off."
Sitting just 15 points behind veteran Greg Pursley for the top spot and only three races remaining, every point counts.
"I believe we have a great shot at winning the championship," sounded Lupton. "We are carrying momentum into these last three races. The Sunrise Ford crew guys and myself are working as hard as we can to win this championship. We just need to go out and win more races, plain and simple."
If winning races while trying to earn a championship isn't enough for the Wilton, California native, he's also recently returned to college at the University of North Carolina Charlotte, where's he pursuing a business degree in his junior year. Juggling school and racing has already proven to be no easy task, but Lupton wouldn't have it any other way.
"I have been in school for the last few weeks and it hasn't been too bad," he said. "My classes go from Monday to Wednesday, therefore racing doesn't affect my classes. After this week, we will have a nice break until our next race, which will leave me more time to focus on school."
Before heading to Utah, Lupton will partake in a NASCAR Next dinner Wednesday night with members of the media in Chicago.
In addition to Sunrise Ford, Go Pro and Lucas Oil, Eibach Springs, Immersion Media, Capitl and Company will adorn their logos on his Ford Fusion this weekend in California.
Entering Tooele, Lupton has 29 NASCAR K&N Pro Series West starts to his credit with two career victories at Evergreen Speedway (2013) and most recently at Kern County (Calif.) Raceway Park. During his NASCAR K&N tenure, Lupton has accumulated 11 top-fives and 23 top-10 finishes. A third place qualifying effort at Lebanon I-44 Speedway (June 2013) is his best time trials effort to date. He has controlled the K&N field five times for 86 laps.
The EnergySolutions Utah Grand Prix is set for Saturday, September 13. The 50-lap feature will commence shortly after 4:35 p.m. Mountain. The #UtahGrandPrix is the 12th race of the NASCAR K&N Pro Series West season. This will mark the eighth annual visit by the NASCAR K&N Pro Series West to Miller Motorsports Park. The first four events were run on the 3.048-mile outer course. Subsequent series races have been run on the 2.2-mile course.
For more on Dylan Lupton, please visit LuptonRacing.com or follow him on Twitter @LuptonDylan.
Connect with The Crittenden Automotive Library