Porsche 918 Spyder in Martini Racing colours
Porsche 918 Spyder in Martini Racing colours
Matt Hubbard
Speedmonkey
July 31, 2012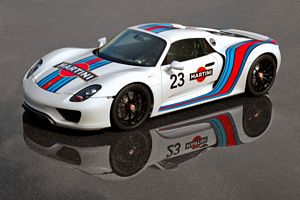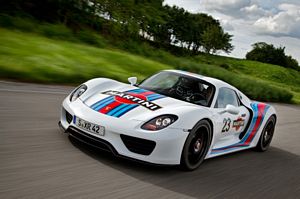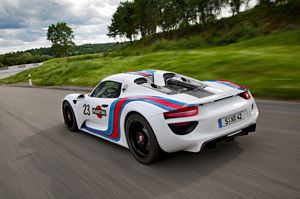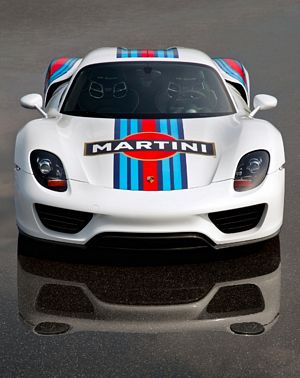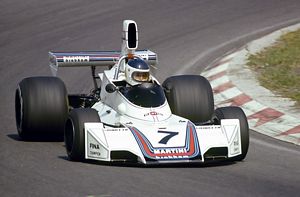 1975 Formula 1 Dutch Grand Prix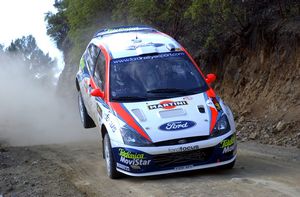 2002 World Rally Championship Cypuus Rally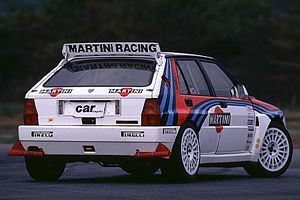 Lancia Rally Car
Porsche has released these images of the prototype 918 Spyder hybrid. Designed to be a successor to the Carrera GT the 918 is powered by two electric motors and a 4.6 litre V8 - with a combined 770bhp.
The electric motors drive the front and rear axles and the V8 just the rear. 0-60 should be just under 3 seconds and it will reach 202mph with all motors and 93mph with just the electric motors. Purely electric range is 15 miles.
Testing is about to start at the Nurburgring and Porsche have stated their intent to lap the 918 in 7 minutes 22 seconds, which is 911 GT2 RS territory.
Of course the Martini racing colours don't belong exclusively to Porsche so we've included a few pictures of our favourite Martini cars from over the years. - See more at: http://www.speedmonkey.co.uk/2012/07/#sthash.CmFUc2OW.dpuf
Connect with The Crittenden Automotive Library