Pirelli World Challenge Reschedules Round 11 at Road America
Pirelli World Challenge Reschedules Round 11 at Road America
Tom Blattler
WC Vision
June 4, 2015

Microsoft Word version

For Immediate Release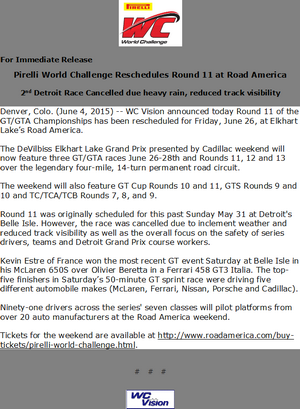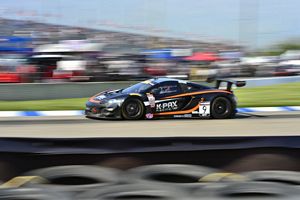 Kevin Estre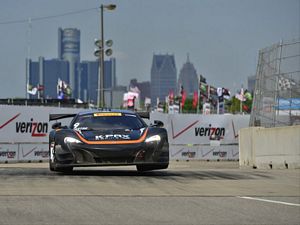 Estre airborne at Detroit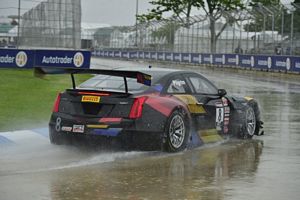 Rain at Detroit
2nd Detroit Race Cancelled due heavy rain, reduced track visibility
Denver, Colo. (June 4, 2015) -- WC Vision announced today Round 11 of the GT/GTA Championships has been rescheduled for Friday, June 26, at Elkhart Lake's Road America.
The DeVilbiss Elkhart Lake Grand Prix presented by Cadillac weekend will now feature three GT/GTA races June 26-28th and Rounds 11, 12 and 13 over the legendary four-mile, 14-turn permanent road circuit.
The weekend will also feature GT Cup Rounds 10 and 11, GTS Rounds 9 and 10 and TC/TCA/TCB Rounds 7, 8, and 9.
Round 11 was originally scheduled for this past Sunday May 31 at Detroit's Belle Isle. However, the race was cancelled due to inclement weather and reduced track visibility as well as the overall focus on the safety of series drivers, teams and Detroit Grand Prix course workers.
Kevin Estre of France won the most recent GT event Saturday at Belle Isle in his McLaren 650S over Olivier Beretta in a Ferrari 458 GT3 Italia. The top-five finishers in Saturday's 50-minute GT sprint race were driving five different automobile makes (McLaren, Ferrari, Nissan, Porsche and Cadillac).
Ninety-one drivers across the series' seven classes will pilot platforms from over 20 auto manufacturers at the Road America weekend.
Tickets for the weekend are available at http://www.roadamerica.com/buy-tickets/pirelli-world-challenge.html.
Connect with The Crittenden Automotive Library