A Mega Day With Porsche - Photos And Videos
A Mega Day With Porsche - Photos And Videos
Matt Hubbard
Speedmonkey
December 18, 2013

I recently spent a day with Porsche GB at their Silverstone Experience Centre and drove several cars from the press fleet.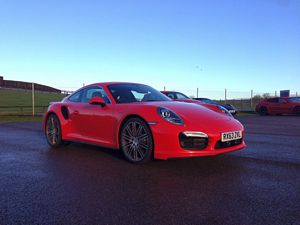 Porsche 911 Turbo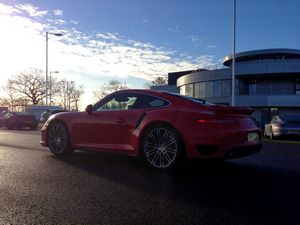 Porsche 911 Turbo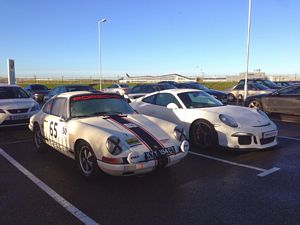 New and old 911s - 964 and GT3. Didn't get to drive these unfortunately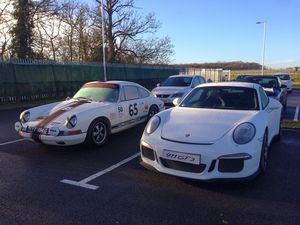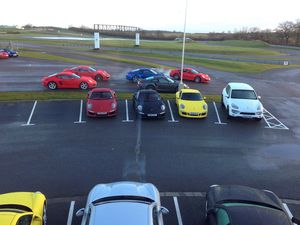 The cars being warmed up for the track session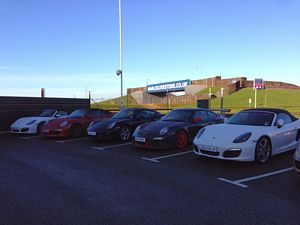 The Porsche Experience Centre fleet. We drove cars from the press fleet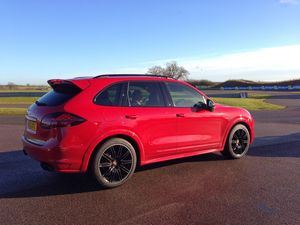 Cayenne GTS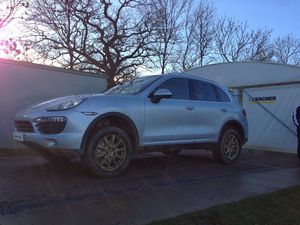 This is the Cayenne used on the off-road course, with its air suspension at full height
Porsche brought their press fleet along so I got to drive a 911 Carrera 4S with manual gearbox, Boxster manual, Panamera Hybrid automatic, Cayenne GTS, Cayman S PDK and a 911 Turbo.
I've written track test review of the 911 Turbo and will publish it 2 January 2014.
Here I am walking round the cars and chatting about them:
We also got a passenger ride around the off-road course in a Cayenne. Here it is descending a 45°slope:
Here's a bunch of photos from the day.
Connect with The Crittenden Automotive Library