Maserati is suddenly selling tons of cars
Maserati is suddenly selling tons of cars
Matt Hubbard
Speedmonkey
September 3, 2013

Maserati's stated aim is to sell 50,000 cars per year by 2015. Some commentators sneered when this intent was announced, after all it only sold 6,288 cars worldwide in 2012.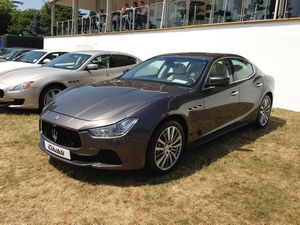 Maserati Ghibli at 2013 Goodwood Festival of Speed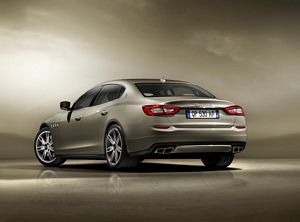 2013 Maserati Quattroporte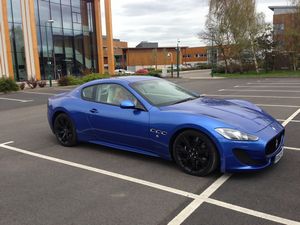 2013 Maserati GranTurismo
But Maserati has a plan. That plan started with the GranTurismo, a grand tourer, followed by the Quattoporte saloon, the recently announced Ghibli saloon, and the forthcoming Levante SUV.
The £80k GranTurismo will never sell in huge quantities. It's an immensely capable car with a fantastic engine and glorious interior but grand tourers are relatively niche models.
The Quattroporte is a vast, luxurious saloon priced at over £100k and competing with everything from the Mercedes S-Class to the Bentley Continental. Maserati has taken 7,922 orders (as at 17 June 2013) so far for the Quattroporte, mainly from the US and China.
The Ghibli is a £60k saloon that sits in a similar segment to the Jaguar XF, but at a premium price. The Ghibli gets Maserati's first ever diesel. 2,249 Ghibli orders had been taken by 17 June.
The Levante will be Maserati's first ever SUV. This will be the real kick in the pants Maserati needs if it is to achieve those 50,000 per annum sales. Remember, the Cayenne accounts for more than 50% of all Porsche sales.
Maserati's orders to date in 2013 total 17,000, with an extra 3,000 being added in July.
50,000 cars a year seems credible and achievable.
Data source: Reuters
Connect with The Crittenden Automotive Library