New Version: Volume 1, Number 1
Tail Lights is back! The PDF magazine format was too labor-intensive, and as a standalone project too distracting from the Library. The new version is a weekly newsletter to compliment the Library's operations and highlight new additions for the week. The subscriptions have been wiped clean, make sure you click this link and sign back up for the new version!

This issue's projects have a lot to do with the spoken word. A history book or Wikipedia is but a summary of what events or information has been relatively important over the course of time. Quotes are important, but context can make them even more so. Preserving and providing the "raw data," in this case transcripts or audio recordings, provides a fuller, more in-depth viewpoint into the topic. Transcripts of interviews provide a deeper insight into the personalities behind the cars far beyond their most famously known moments. Audio recordings also bring to life past times and events in a way that written quotes or even highlight clips just can't match.

It's only coincidental, but I've found three major data sets to add to the Library towards the end of 2012 that make the end of this year all about the spoken word. The first one, added earlier this past fall, was a series of commentary videos on Formula 1 racing titled "The Flying Lap." More recently, I added one of the longest-running and most-successful podcasts on the internet, White Roof Radio's Woofcast. The other set is a series of nearly interview transcripts from various forms of auto racing.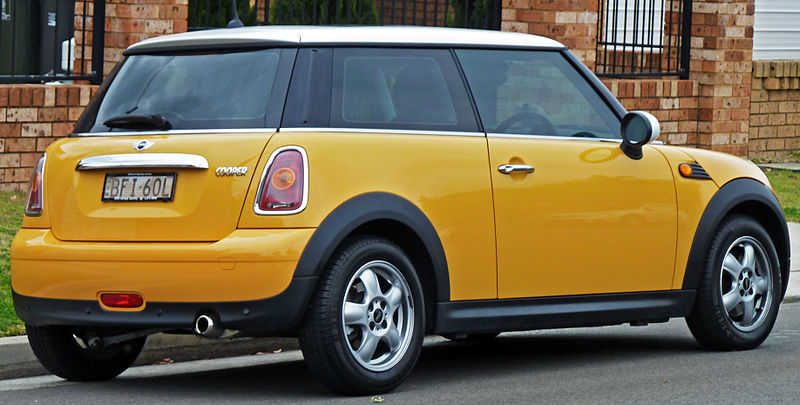 Woofcast

"Woofcast" is a popular podcast about modern-era MINI branded vehicles from White Roof Radio. You can't get much more in depth into a brand than nearly two weeks worth of audio on a company that produces a relative handful of vehicles. WRR can be found at WhiteRoofRadio.com/ but the Woofcast episodes are also accessible via the Woofcast Topic Page, and other material from White Roof Radio is at the White Roof Radio Topic Page. The links take you to the original pages and files at White Roof Radio's website, but the files are archived offline at the Library in case their site ever goes down. Just going through this product makes me a little sad that I can't fit into a MINI. Oh, and that's one more thing I discovered, "Mini" refers to an original model, "MINI" in all caps is the proper term for the BMW-owned modern marque.

These guys are great advertising for the MINI brand. Aside from being classic British style based on one of the most technically proficient automaker's engineering, and being a car where performance means handling more than horsepower, there's a community of great folks that get together with their MINIs and having a community of folks who love the same cars to socialize with makes it more fun to own one (I know because have Indian Uprising and GenVibe.com for my Pontiac). I was a little interested in a Clubman the last time the family went car shopping, and the next time I'm going to try really hard and wedge myself comfortably into a British Racing Green convertible before I consider buying anything else!



Transcripts



The current batch of transcripts includes NASCAR, NHRA, Grand-Am Road Racing, CART/ChampCar, and the Indy Racing League. Most of the early data already online, from the mid-1990's through 2002, has been from CART and the IRL. However, there is more and more NASCAR as time progresses, and that will be in further updates on this data set. Because I have worked on this sporadically I have only the estimate that about 400 transcripts are in the Library as of now, but I do know that I have 2,388 in a folder on my hard drive waiting to be coded into the site. This new source and the auto industry's involvement as a political issue in the recently completed 2012 Presidential election has also inspired me to find a source of political speech transcripts for a future extension of this project. If anyone knows of a good source already, please e-mail me!

Of course, I would also like to get into court trial transcripts as well, however, there isn't a free online source for them...yet. The government is adding more and more to its online archives all the time, and I have high hopes that one day I can upload the transcripts of the Tucker trial and see for myself if he really said the line about America buying its cars from its former enemies. I could do that now, but that would require physically going to the court archives and copying each page, at a fee, and then typing it all into the Library. I think I'll wait, there's still plenty to keep me busy these days...