Marchant Ready for Eduro 125 Lap Race Saturday
Marchant Ready for Eduro 125 Lap Race Saturday
Bradley Carpenter
Last Lap Marketing
July 25, 2013

CHARLOTTE NC (July 25, 2013) – This Saturday the field at East Carolina Speedway will see a familiar face be part of the Limited Late Model race. Marchant, a last name that has raced at the track for years, will see third generation racer, Garrett Marchant return home.

With a season that has been about gaining more experience, Marchant and his crew are excited to have the opportunity to race at East Carolina. "Not only have I made some starts and earned some great finishes at East Carolina, but my dad and grandfather have also made laps at the track," Garrett Marchant explained.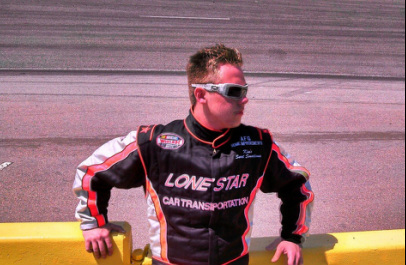 In addition to returning to East Carolina, Marchant will be competing in the longest race of his career as the Limited Late model race will be 125 laps long. "I am really excited to get back to the track and race this weekend. I have been working on my endurance all week by drinking some shakes and working out for a little bit each day. Staying fit and hydrated will be playing a role as it is going to be another hot day and the longest race of my career. I hope to see all of my Carolina fans at the track this weekend," Marchant noted.
East Carolina Speedway is the site of Marchant's first career win in a Pure Stock back in 2010 and he is beyond ready to make another trip to the track's victory lane. Race updates will be posted on Garrett Marchant's social media networks and we look for fan support throughout the day by using the hashtag #ECSMarchant.
Don't forget to also purchase your Garrett Marchant Racing merchandise including a t-shirt and decal. Special discounts are available for club members, which you can still up for at www.GarrettMarchant.com.
For more on Garrett Marchant Racing please visit www.GarretMarchant.com, Facebook: facebook.com/garrettmarchantracing, PR Twitter: @GMR77PR, Garrett's Personal Twitter: @GMarchant77, YouTube: youtube.com/user/GarrettMarchantRacin, and on Instagram @GMarchant77.
- - 30 - -
Media & Sponsor Contact:
Bradley Carpenter Last Lap Marketing 704.860.6803 brad@garrettmarchant.com
Connect with The Crittenden Automotive Library