EVs and Urban Crossovers to end Euro NCAP's year
EVs and Urban Crossovers to end Euro NCAP's year
Euro NCAP
December 10, 2014

Brussels, 10th December - Euro NCAP is releasing the last set of safety ratings for this year, which includes the Audi A3 Sportback e-tron, the Jeep Renegade, the Kia Soul and Kia Soul EV.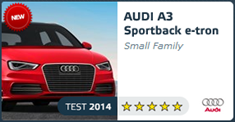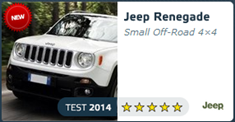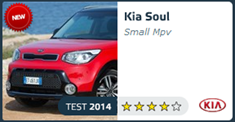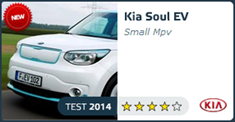 The Jeep Renegade and the hybrid Audi A3 Sportback e-tron both met Euro NCAP's requirements for a maximum five star rating. Both cars offer excellent all-round crash protection and have an autonomous emergency braking system available as an option.

The Kia Soul and its all-electric stablemate the Soul EV both fell short of the maximum rating, scoring four stars apiece. The conventionally-engined Soul offered weak chest protection in the side pole test. Nevertheless, Kia believes that this performance is an improvement on cars from early production and has committed to install the current-production side airbag in earlier vehicles. Euro NCAP encourages all customers who are contacted by Kia to have their cars updated in order to reinforce the protection available in side impacts. The Soul EV is not affected.

To end the year, BMW earns a Euro NCAP Advanced reward for the Pedestrian Warning with City Brake Activation, an advanced technology designed to help avoid or mitigate accidents with pedestrians at low speeds. The system is available on various models including the BMW 2 Series, BMW i3 and MINI Cooper. In addition to the AEB city and AEB interurban systems already rewarded in the rating scheme, Euro NCAP will give credit from 2016 to vehicles equipped with AEB pedestrian systems.

Detailed results and crash test pictures of all vehicles are published on our website. All videos are available on our YouTube channel and Media Center for journalists. For media requests, please contact Marie Brasseur, Euro NCAP Communications Manager.
Connect with The Crittenden Automotive Library